Mood Board
The combination of materials, finishes, products and colours, for environments with ever-changing tastes. Thanks to the transversality of Cielo's products they fit perfectly into these types of environments. Discover the suggested moods through a creative itinerary, an imaginary journey through the cities and cultures of the world which influence international decorative styles.
Choose your favourite!
« Galicia Mood »
"In a villa, with pure geometric shapes, softened by the greenery of northern Spain, modern details meet with a warm family atmosphere... In the bathroom the Elle Ovale on the linen and wood wall is the protagonist, it represents that perfect mix of contemporary and tradition."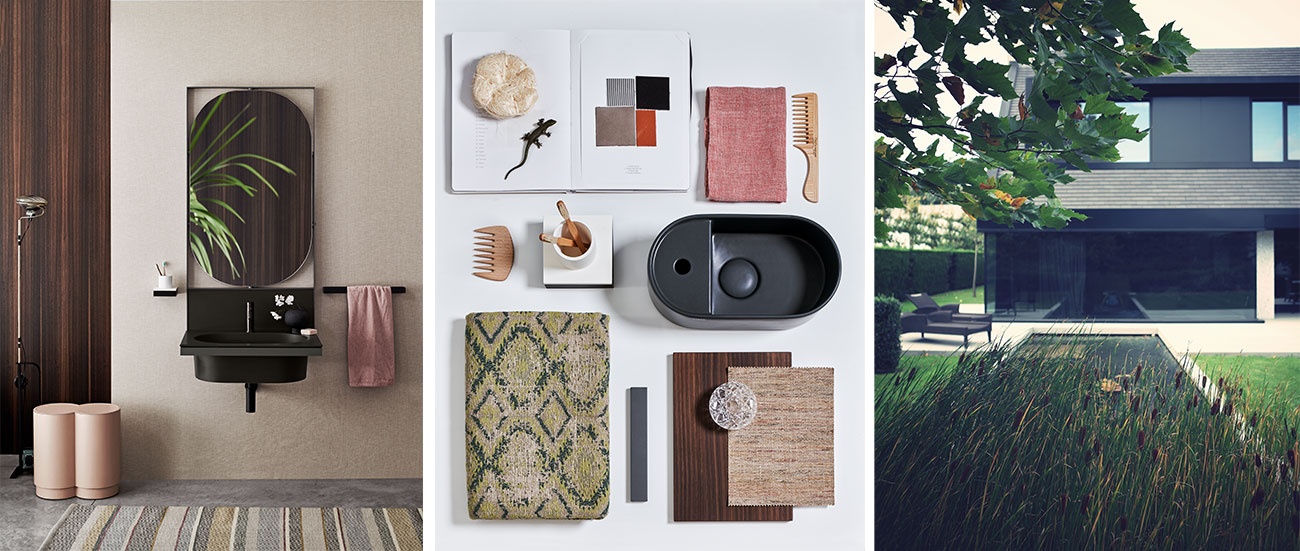 « Mood Copenhagen »
"In a Penthouse that looks out the Nyhavn canal, cement grey cold colours are softened by warm golden yellow, canapa tones. All the details in this metropolitan environment are taken care of by an art critic who loves to photograph glimpses of the city and to be surrounded by objects with an essential design such as Elle Ovale"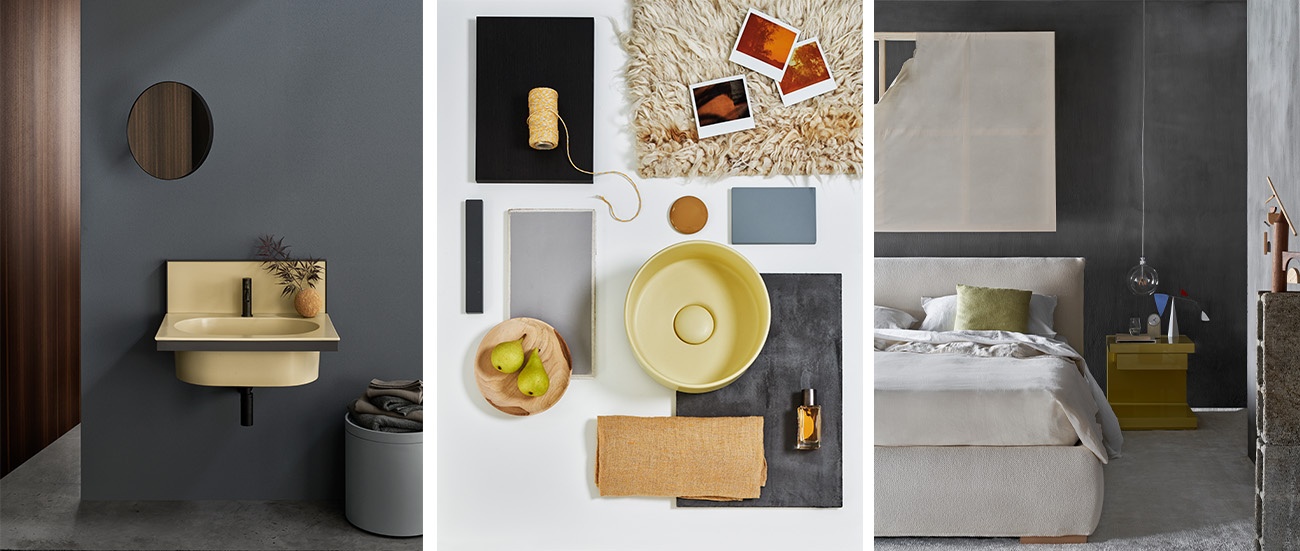 « Hamburg Mood »
"Not far from Elbphilharmonie, large windows charactersie the apartment of two young musicians. The grey walls of the living area contrast with the wood panelling in the Eucalyptus finish of the bathroom, the ideal backdrop for the two Tiberino washbasins"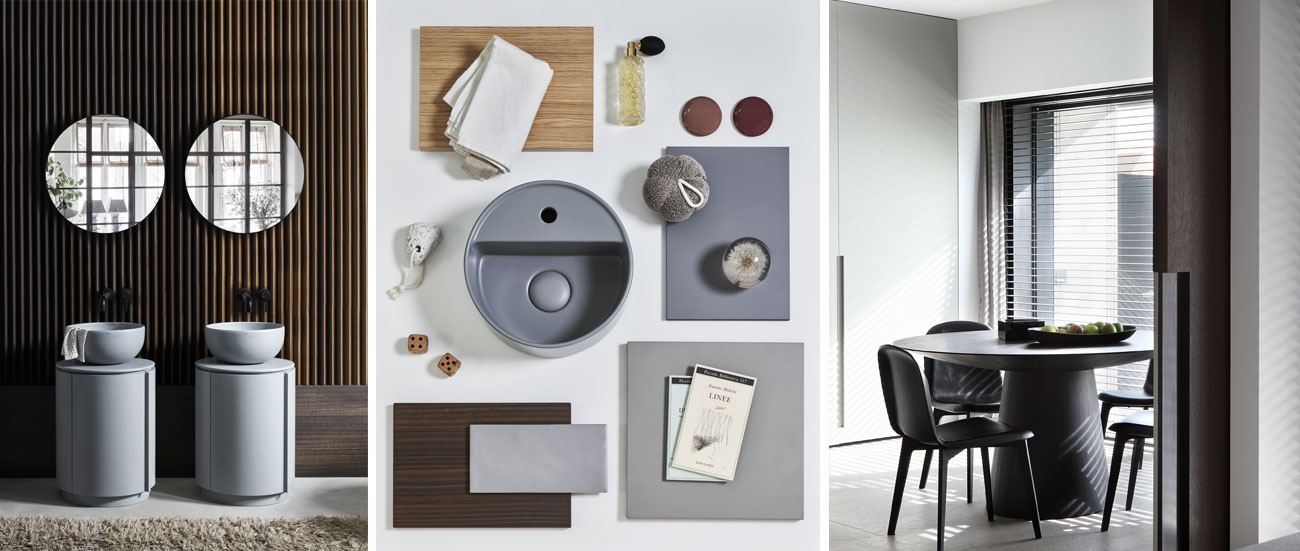 « Tuscan Mood »
"Natural details inspired by the Tuscan landscape meet contemporary style to create a relaxing and familiar environment. The perfect atmosphere for the interior of a farmhouse surrounded by the Chianti region."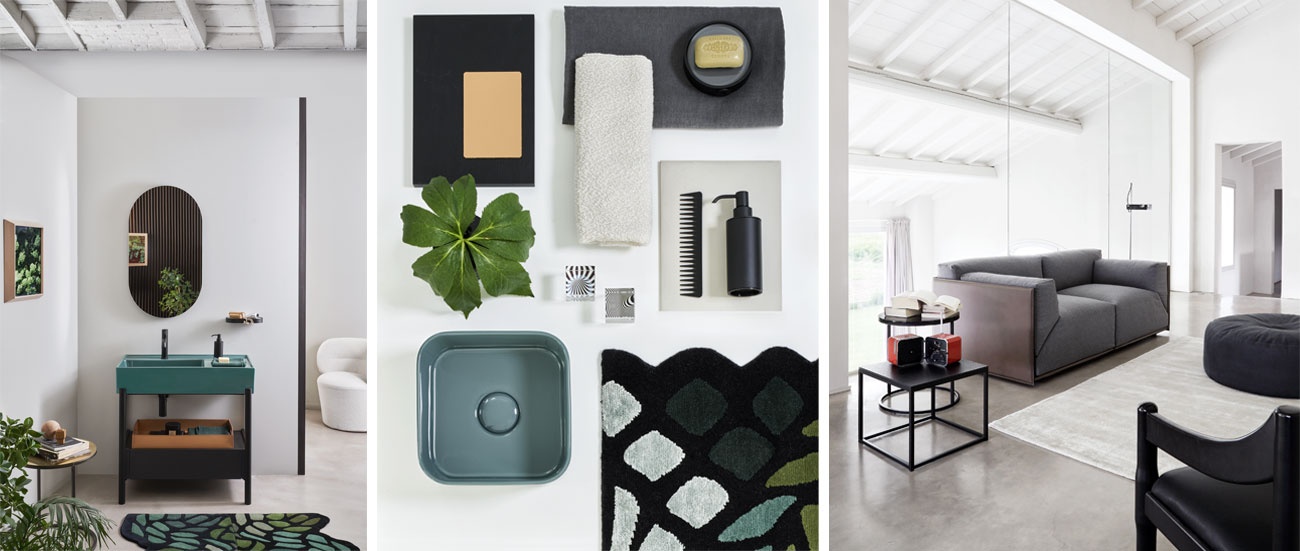 « Barcelona Mood »
"An intense light, accentuated by the white of the walls, characterises this loft overlooking the Port of Barcelona: the perfect choice for an artist seeking new inspiration, amongst light, architecture, colour detail of the same colour as the sea and design objects capable of evoking suggestions and memories."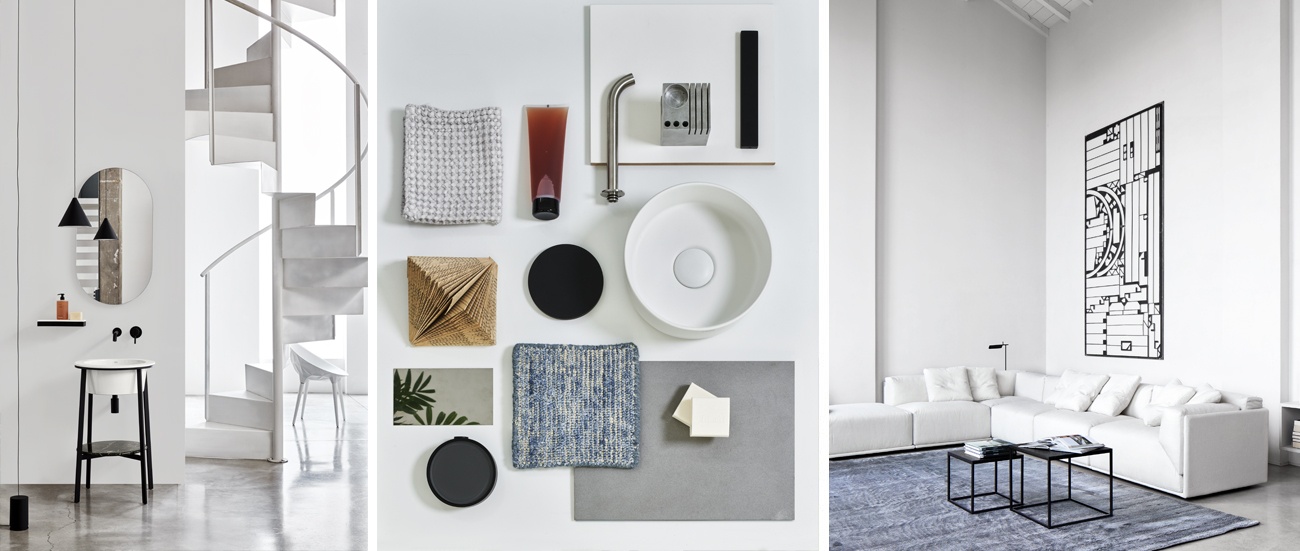 « Berlin Mood »
"A contrast from which harmony is born: the cold, intense tones of the greys warm up as they encounter the natural wood finishes, creating an atmosphere of relaxed conviviality."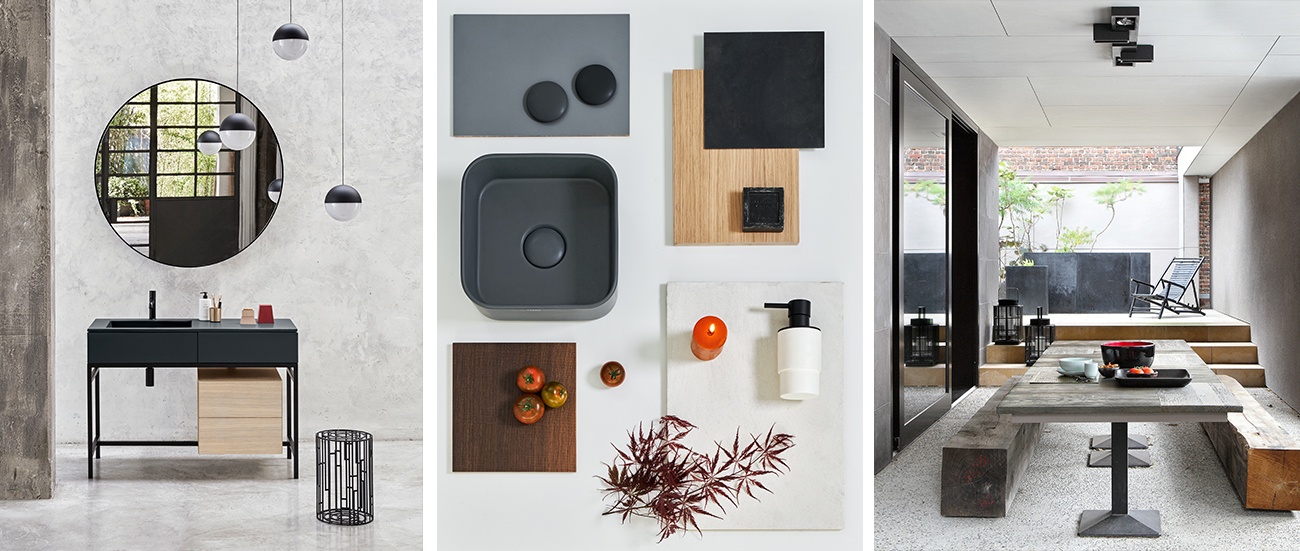 « Algarve Mood »
"A relaxing break in an unspoilt place. This mood recalls the colours and strength of southern Portugal, nature is the great protagonist. "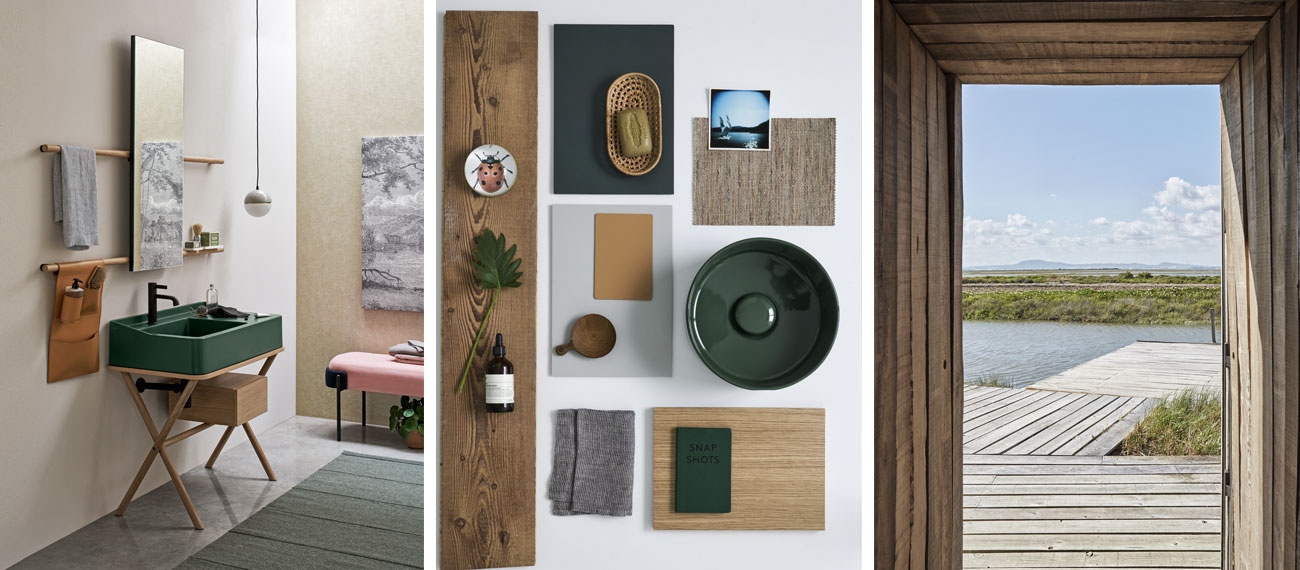 « Mood Milan »
"The rigour of essential lines is accompanied by a neutral and elegant colour palette in this moodpboard inspired by a hotel in the heart of Milan. Here, in an environment marked by relaxation and harmony, the shapes are simple yet at the same time enveloping, the colours discreet but decisive."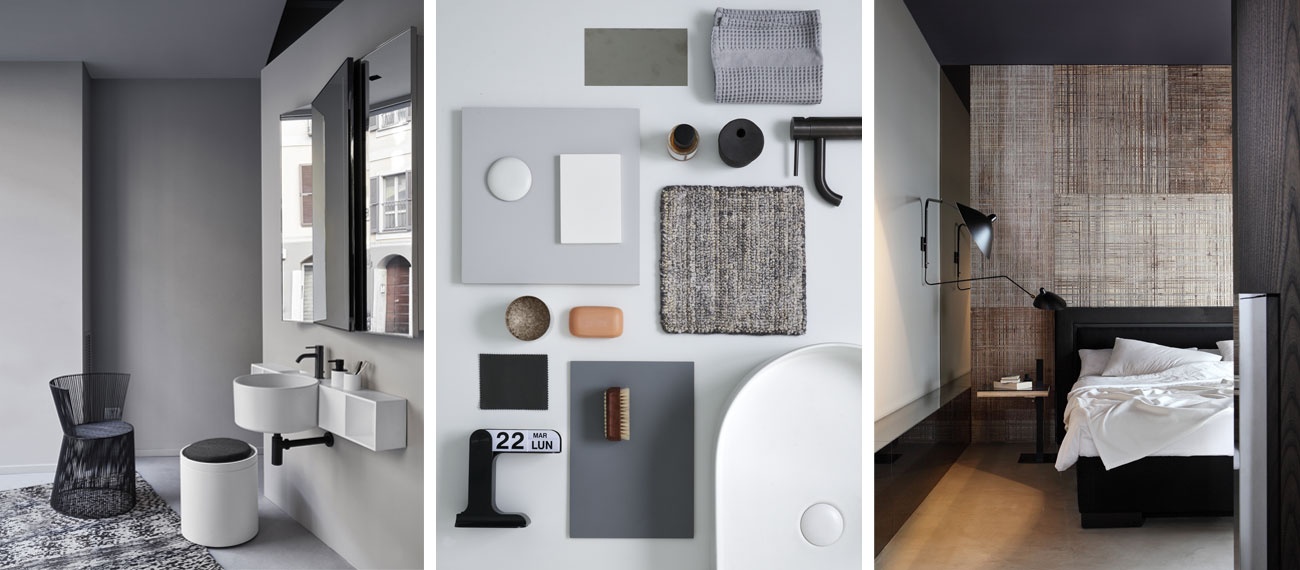 « Mood Anversa »
"The grey stone, with an almost industrial feel, of this Antwerp loft contrasts with the warmth of the wood and the intense blue of the ceramics. The result of the combination of such different materials and sensations is a great contemporary harmony, in which every element is precious and essential."